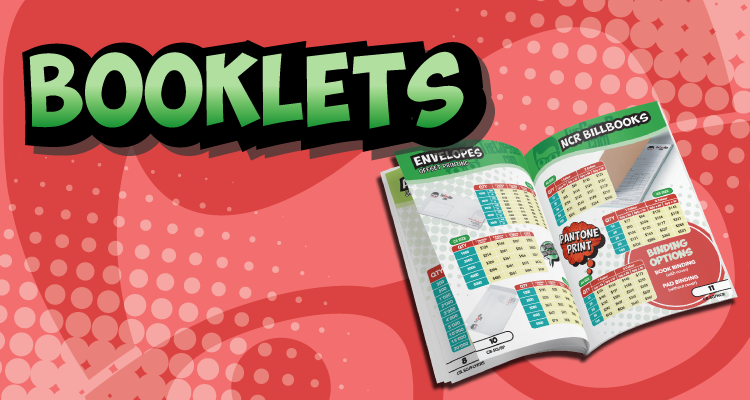 What are booklets used for?
Without even realising it, you've probably read a booklet at an event or even got them from your letterbox. Booklets have multiple uses; Catalogues, Programme Booklets, Training Manuals, Magazines and many more. Most corporations use booklets to make catalogues as it is the perfect way to advertise your product to potential customers. Catalogues are standard tools for advertising to provide information, reports, or achievements. It creates space to give detailed content on your products.
Things to consider for your booklets are the materials used for the cover page and the content page. For durability, a thicker material for your cover page is recommended, in which 260gsm Art Card would be suitable. For content page, 128gsm Art Paper is recommended as it is affordable.
Our booklets come in various materials; 80gsm Simili Paper, 128gsm Art Paper, 157gsm Art Paper, 260gsm Art Card and 310gsm Art Card. You can add finishing touches to your cover page with the different types of finishings we provide which are UV Varnish, Gloss Lamination, and Matt Lamination. For booklets with 8 to 44 pages, the binding method will be Staple Binding. For booklets with 48 to 80 pages, the binding method will be Perfect Binding. The lead time for booklet printing is 10 to 12 days.
Print your booklets with us!